Waiter Database
Welcome to the Waiter Database where you can learn the skills you need to become a top waiter/waitress. With over two million waiters and waitresses in the United States, becoming a top server takes extra knowledge. Learn food safety and responsible serving® through our online classes and get ahead. Rserving, a registered trademark of Professional Server Certification Corporation, provides several online courses to teach you about

safe

and

responsible

serving of food and alcohol.

Waiter/Waitress course
Learn the proper way to take orders and work with customers. Waiters and waitresses need to be able to think fast and have a good memory. Earn more money by learning what it takes to work in a high-end restaurant.

Gratuity Secrets
Earn better tips by learning customer service secrets and how to increase your customer's overall bill. Many waiters/waitresses earn a large portion of their pay through tips. By increasing your tips you can increase your bottom line.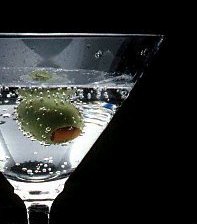 Responsible Serving® of Alcohol
This course is for your alcohol seller/server or bartender's license. We offer courses for both on- and off-premise server permits.

Food Safety for Handlers
This course will get you a food handler card, also known as a food handler permit.


Additional Courses

Bartender Mixology
Learn how to be a professional bartender by mastering the art of mixology. This course also provides job placement assistance.

Liquor Knowledge
Recommend drinks and increase your bottom line by learning how each kind of liquor is made and how to serve top shelf drinks.

Wine Knowledge
Learn the different varieties of wine, how to match wine with an entree, and how to serve fine wines.

Master Bartender Package
Become a master bartender and get your nationally-recognized Master Bartender card. This package includes: Waiter/Waitress course, Bartender Mixology, Responsible Serving® of Alcohol, Liquor Knowledge, Wine Knowledge, plus more!

Food Safety Certification for Managers
Get the training you need to become a Certified Food Manager. Many states require that a bar or restaurant have a CFM.

Re-certification for Food Managers
Get your re-certification online.




PSCC provides more online training for the responsible serving

®

of food and alcohol. Our courses are approved or recommended in 39 states and the District of Columbia. For more information about PSCC and to look at more online courses that we offer, visit us at

Rserving.com